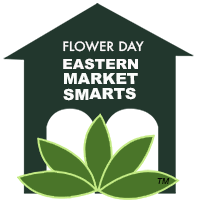 NOSTALGIA to The Past of Good Times
Contact:
Publish Related Services - Latest Updates
I'm Listening - Submit to Editor, Ike Austin
Request - Flower Day Eastern Market - For Terms of Use or Link-to Permission


EDITOR:
Ike Austin is the Founder of Flower Day Eastern Market.com, MarketSmartsNews, and DayStarbooks.com. A market patron for over 55 years. Publishing regular articles educating visitors about how to find the best flower deals, bargains, & money saving tips. Providing background information into the historical values of the market, and also promotes Eastern Market as an exciting hub of family oriented activity. At the beginning of every summer, the market calls out to me…"come and visit."
Copyright © 2017 Flower Day Eastern Market, All rights reserved.