About
WHAT IS FLOWER DAY?
WHEN IS FLOWER DAY?
ULTIMATE FLOWER BUYERS GUIDE
FIND BETTER FLOWER DEALS

• 2023 Top Stories • 2023 Pre-Screened Garden Tools • 2023 Eastern Market Questions Answers - Portal

FLOWER DAY LATEST NEWS
FLOWER DAY, SINCE 1967


Flower Day also called Detroit Flower Day is one of metro Detroit's most celebrated summer holidays. It has been a time-honored tradition of Eastern Market since 1967.

––––––––––

• 2023 Get Twice the Flowers • 2023 Flower Day Events • 2022 Virus Alternative Format


LATEST Q & A:

Traditional Sunday Flower Day Open?
YES. Flower Day return's on Sunday!

How many vendors on May Flower Day?
Back to normal, 160+ vendors.



WHEN IS FLOWER DAY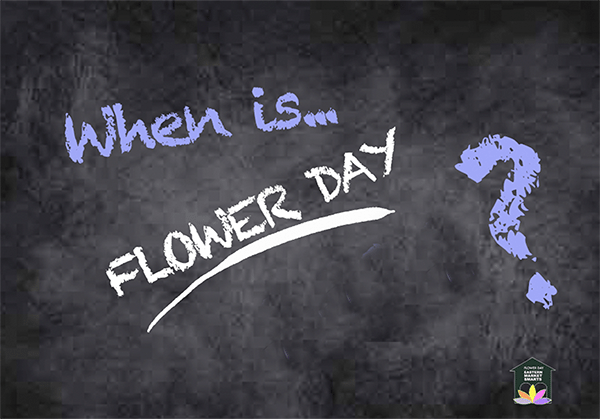 May 21st 2023 this year!

Flower Day is Held Every Year in May.
Additionally, it's the first Sunday After Mother's Day.



FLOWER DAY SUNDAY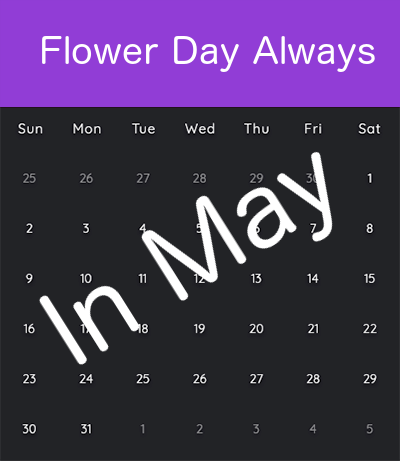 Few things on the planet in the USA can rival the beauty of the profusion of flowers during the summer months than at Eastern Market Flower Show. With over millions of hanging baskets, bedding flats, pots, containers, there is literally something there for everyone.


Over 400 vendors use to line both sides of the walkways under the Five SHED structures selling their garden flowers. This can be an event for the entire family- from grandkids to grandparents.

With hundreds of vendors, offering thousands of their best flowers to select from, the best plants & professional advice-the greenhouse growers are very knowledgeable, so bring all your gardening questions. This is the largest flower show in the USA.

FLOWER DAY AT THE MARKET

Is the mother of all flower days. It is a spectacle that attracts both novice and experienced gardeners alike. This historical market place is favorite for many gardener and flower buyers who enjoy strolling through the many multi colored flower lined isles.

WHOLESALE & RETAILERS

Local retailers and nurseries attend the Flower Day Eastern Market events to make wholesale purchases for resale & their commercial landscaping contracts.


WIDE FLOWER VARIETY–Crowd Pleasers
From a simple easy to grow Merigold flower up to a Geranium or Begonia, the many shades of vibrant flower colors is an economic and aesthetic contribution to the City of Detroit and the entire SE Michigan region. Visitors floods into the Eastern Market area by the hundreds of ten's of thousands.


OBSERVED
Annually in May on Sunday (actual date rotates)

IMPORTANT DATES 2023

• First Day of Spring - Saturday March 20th
• Mother's Day - Sunday May 9th
• First Day of Summer - Monday June 21st


SO, SAVE THE DATE
• This year 2023, Flower Day is Sunday May 21st!!!
• Or check the... Flower Day Countdown Calendar


AS SPRING APPROACHES
Garden lovers start planning for the anticipated warm weather. Each year, flower day is the target date that truly represents the beginning of summer and signals the end of the worst part of winter. Gardening is a favorite summer past time for people all over the Michigan southeast region and Eastern Market is on the calendar for at least one stop to shop.

MAP FASTEST MARKET ENTRY–SAVE 1hr



• After freeway exit, continue straight across Mack-through the traffic lights.
• Make the first left turn at end of first block.
• You just saved yourself 1-2 hours from the Mack Entry traffic jam.

HOW TO FIND PERFECT PARKING SPACE



• Slow-Drive the loop–see map follow the red line
• Plan to circle the market to find free parking.
• As bad as it seems, it only takes an average of 5 min to find a parking spot.

HOW IS FLOWER DAY CELEBRATED?

• Some plan weeks in advance to attend
• Others head to Market early as 4AM
• Thousands will be walking the market by 6AM
• Greenhouse growers are members of the Metro Detroit Flower Growers Association and will truck-in their flowers for resale.

HOW TO PREPARE FOR FLOWER DAY?

• Arrive as early as 3-4AM (guarantees the freshest & best flower choices)
• Early arrivers get the best parking spaces
• Bring your flower carrying carts, wagons homemade transports

WHAT TO PLAN TO TAKE
• Extra gloves and jacket-it has been known to snow on flower day
• Snacks for kids
• Coffee for adults
• Good walking shoes
• Tip money for street performers–they echo the festive atmosphere
• Cash

FLOWER DAY TRIVIA

• A record 250,000 Flower Day attendees
•: 12 Million in flower sales
• 1.5 Million bedding flats
• 1.2 Million geraniums


EVERY YEAR COMES FLOWER DAY


WHERE IS EASTERN MARKET LOCATED?


• In downtown Detroit, across the freeway bridge, adjacent from Ford Field
• Beyond the flowers, it covers approx 15 acres of additional retail wholesale outlets

WHAT ELSE CAN YOU GET DURING FLOWER SEASON?


• Street vendors: crafts, apparel, & snacks
• Restaurants, chili dogs & bakeries
• Nuts, coffees, teas, & wines

WHAT TO BUY AT THE SUMMER LONG FLOWER EVENT?


• Potted container plants–if you don't want to dig in dirt
• Buy plants to match proper sun/shade growing conditions
• Create a garden using several potted plants
• Keep containers will watered

COVID-SAFER FLOWER DAY SHOPPING

• Cash and lots of small bills to avoid taking new bills-money changing hands
• Safer Flower Day Shopping 30 TIPS...
• See all 30 TIPS here...






WHAT IS FLOWER DAY?





FLOWER DAY is a festive atmosphere, a special annual celebration that mark's the beginning of the flower gardening season in the Michigan region. Also, since it's growth in popularity, there are many other city sponsored Flower Day events springing up yearly throughout Michigan. This event is coordinate with the local MDFGA.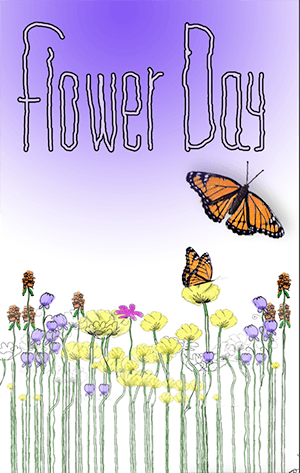 CAN I NEGOTIATE TO GET A BETTER FLOWER DEAL?
101 Ways to Get a Better Deal
YES! Experienced long time visitors pay much less than most–even as low as $5/ flat. Thousands of shoppers know how to spot the best deals and get twice the flowers for their money.

Learn: buy cheap, what to look out for, be aware of...
Eastern Market Guru Shares Money Saving Secrets
- Eastern Market Flower Day Buyer's Secrets

HISTORICALLY SPEAKING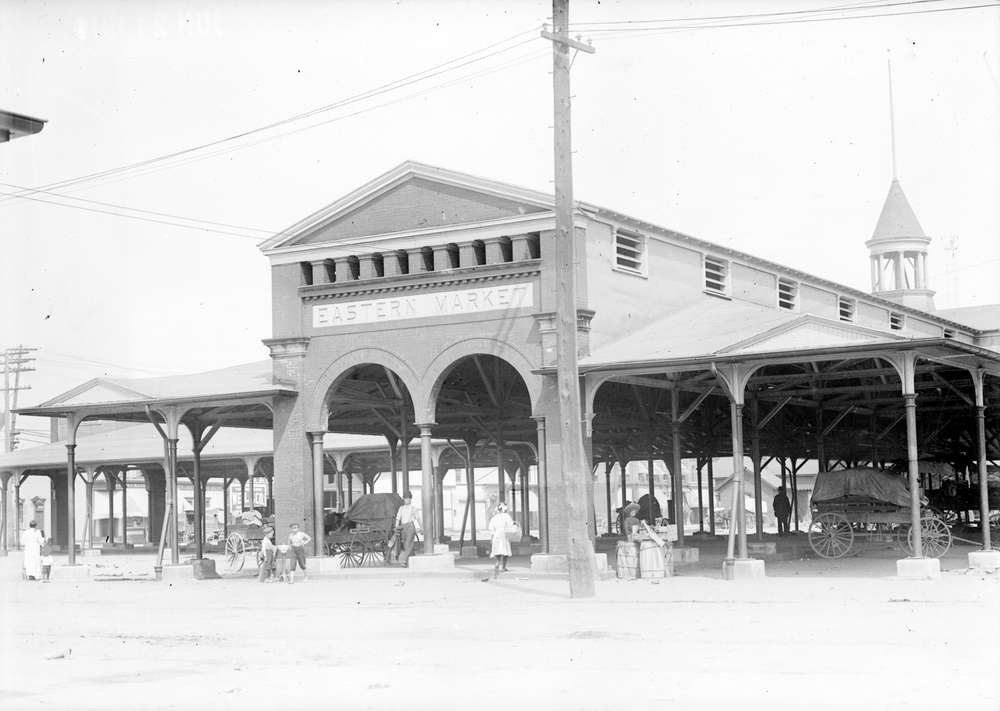 Although Eastern Market started in 1841, Flower Day was first launched in 1967. That is when a hand full of local farmers brought gardening and flowering related products to the public market for resale that year.

BRING THE FLOWER POWER
An array consisting of hundreds of farmer, greenhouse vendors, and artisans are hauling in millions of flats and hanging baskets displaying their best inventory on appx 7 acreages over this most popular weekend.
WHY CALLED FLOWER DAY?

Actually Flower Day was always a national holiday that had exclusively represented sending fresh cut flowers to a loved one's all over the world. There are many Flower Day holiday's: National Flower Day, Plant-a-Flower Day, Spring Flower Day to name a few.

However, Detroit Eastern Market Flower Day, was exclusively coined and is now accepted as the annual event that takes' place in the downtown Detroit area. Are you ready...
Actually Flower Day was always a national holiday that had exclusively represented sending fresh cut flowers to a loved one's all over the world.
FLOWER DAY THEN & NOW

Originally ten thousand shopper's converged on the market on it's first opening. Today, that number has mushroomed to over 300,000 week-end gardening related shoppers.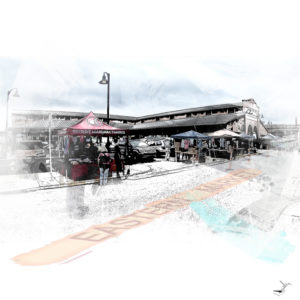 EASTERN MARKET IN DETROIT ON FLOWER DAY

Some first time visitors the the Flower Day event might be overwhelmed by the number of shopping gardeners especially during mid-day crowds.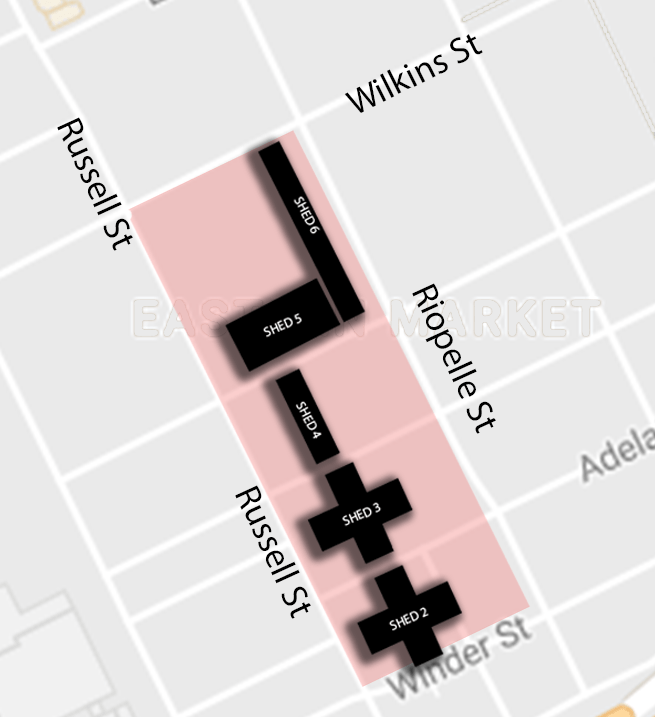 WHERE IS FLOWER DAY IN THE MOTOR CITY?

It is located in Downtown Detroit near Ford's Field.

BILLBOARDS
I don't see any Eastern Market billboards or buildings signs? Well, take a look at the ficticious .Eastern Market Billboards here.
When entering from Mack Ave, there are no Eastern Market signs that will clearly mark the historic structure. You simply need to know to make a right-hand turn at Russell St. However, located at the rear south-end of the Market, SHED 2 has the EASTERN MARKET name etched prominently in stone.
RELATED LINKS OF INTEREST:
MSU Annual Field Trials - Two week tour
OSU Cultivar Trials - Aug Open House
Gardening From Seed - Seed - Garden - Grow
Fall Yard Clean-up 6 Steps
Greenhouse Locator SE MI
PhotoShare Share – Your Photos
PhotoShare – View Photo Lib
Gardening Tools - MarketSmarts
Winter Blooming Indoor Tulips - Flowers
Eastern Market - Video Library

Related Flower Info : How to prevent frost damage if you plant to early
Ultimate Flower Buyers Guide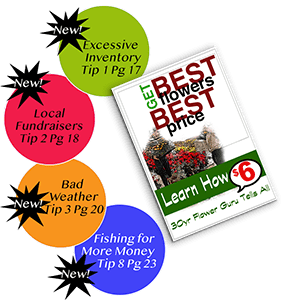 Bedding Plants For Less
Learn to pay only $2.00 to $8.00 for annual flower & gardening plants.

Get all 17 Tips!
Only $5.99
Buy eBook Using PayPal CLICK Button Below: