About
WHAT IS FLOWER DAY?
WHEN IS FLOWER DAY?
FLOWER DAY COUNTDOWN CLOCK
ULTIMATE FLOWER BUYERS GUIDE


FLOWER DAY WILL BE SPREADOUT OVER SEVERAL DAYS
There will still be plenty of opportunities for purchasing flowers from your favorite Eastern Market flower vendor.

3 DAYS! MARK YOUR CALENDAR
2020 Flower Day May 17th is not all lost. Eastern Market is currently in the process of creating an online ordering platform to launch on NEXT Sunday, May 24th. Shoppers can pre-order garden plants from flower growers and pick-up at the market a few days later. Another new online feature will be a live hosting session to highlight various Eastern Market vendors along with an update of their current flower inventory and availability. More information posted as received.

WHAT WILL EASTERN MARKET LOOK LIKE IN 2020?

A great Farmer's Market article published in the New York Times might provide us some answers.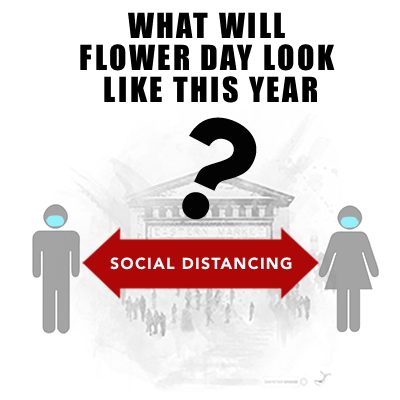 2020 Flower Day May 17th hasn't been given the green light as of this writing and no wonder, because Eastern Market is the largest flower day related venue in the United States, with hundreds of thousands of potential shoppers, this is no small task to be taken lightly. Amidst government lockdowns, shutdowns, and restrictions, state, local and Eastern Market Partnership coordinating to provide the best & safest shopping solutions. A MUST READ

28 Latest Safe Virus Shopping List In Once Place

Many anxious Hopeful Flower Day consumers have serious questions regarding the safety of the market this year. A great article published in the New York Times highlighting about other farmer markets scattered around the US might provide us a glimpse of what our own 2020 Flower Day Eastern Market might look like. READ ON... New York Times "Farmers Markets Scaling Down With Eye on Safety Due to Virus"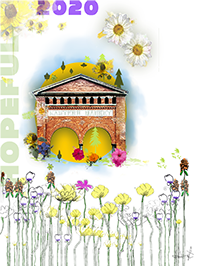 EVERY YEAR COMES FLOWER DAY
WHAT IS FLOWER DAY?
FLOWER DAY is a festive atmosphere, a special annual celebration that mark's the beginning of the flower gardening season in the Michigan region. Also, since it's growth in popularity, there are many other city sponsored Flower Day events springing up yearly throughout Michigan. This event is coordinate with the local MDFGA.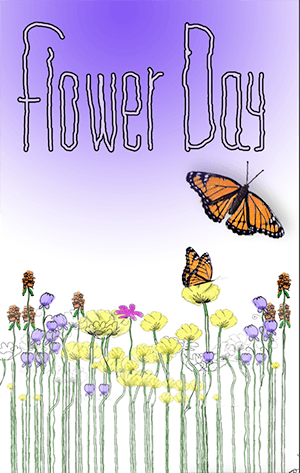 WHEN IS FLOWER DAY?





FLOWER DAY always fall's on a Sunday, but the day is always different every year. One method to help predict the important date is to remember that Flower Day always fall on the following Sunday preceding traditional Mother's Day–just one week before!

COUNTDOWN CLOCK



Also check the automatic Flower Day Countdown, bookmark this link... Flower Day Countdown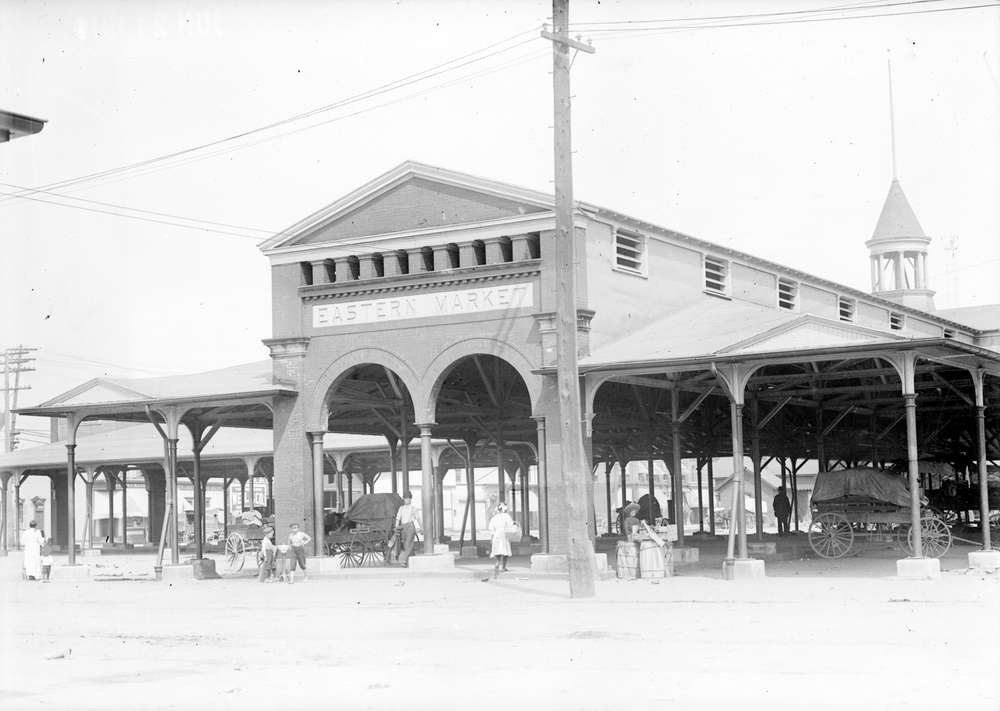 HISTORICALLY SPEAKING
Although Eastern Market started in 1841, Flower Day was first launched in 1967. That is when a hand full of local farmers brought gardening and flowering related products to the public market for resale that year.

BRING THE FLOWER POWER
An array consisting of hundreds of farmer, greenhouse vendors, and artisans are hauling in millions of flats and hanging baskets displaying their best inventory on appx 7 acreages over this most popular weekend.
WHY CALLED FLOWER DAY?

Actually Flower Day was always a national holiday that had exclusively represented sending fresh cut flowers to a loved one's all over the world. There are many Flower Day holiday's: National Flower Day, Plant-a-Flower Day, Spring Flower Day to name a few.

However, Detroit Eastern Market Flower Day, was exclusively coined and is now accepted as the annual event that takes' place in the downtown Detroit area. Are you ready...
Actually Flower Day was always a national holiday that had exclusively represented sending fresh cut flowers to a loved one's all over the world.
HOW TO REMEMBER FLOWER DAY
Flower Day always fall on a Sunday.


Always occur one week following Mother's Day.
FLOWER DAY THEN & NOW

Originally ten thousand shopper's converged on the market on it's first opening. Today, that number has mushroomed to over 300,000 week-end gardening related shoppers.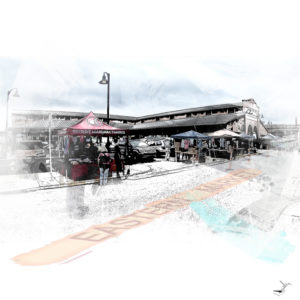 EASTERN MARKET IN DETROIT ON FLOWER DAY

Some first time visitors the the Flower Day event might be overwhelmed by the number of shopping gardeners especially during mid-day crowds.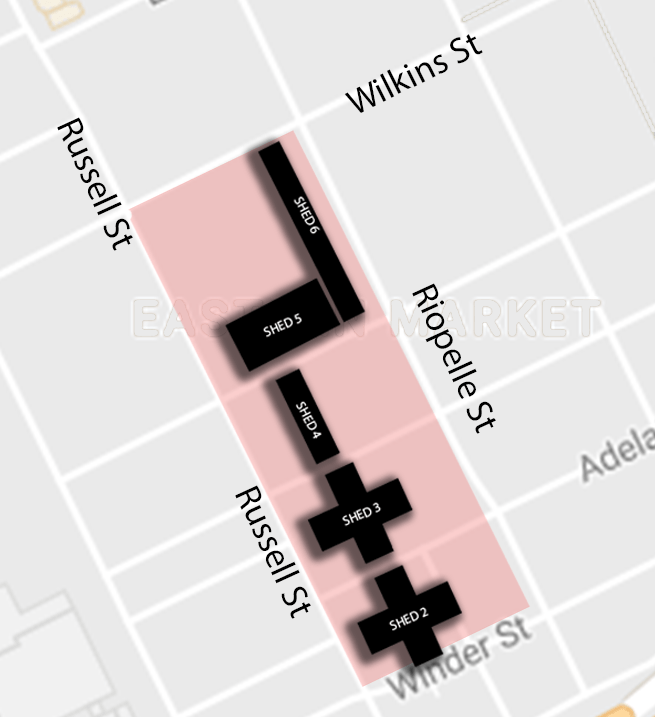 WHERE IS FLOWER DAY IN THE MOTOR CITY?

It is located in Downtown Detroit near Ford's Field.

I don't see any Eastern Market billboards or buildings signs?
When entering from Mack Ave, there are no Eastern Market signs that will clearly mark the historic structure. You simply need to know to make a right-hand turn at Russell St. However, located at the rear south-end of the Market, SHED 2 has the EASTERN MARKET name etched prominently in stone.
LINKS TO GET YOU STARTED:
New Flower Varieties - Latest Cultivars
Spring Yard Clean-up 6 Garden Prep Steps


Related Flower Info : How to prevent frost damage if you plant to early
Ultimate Flower Buyers Guide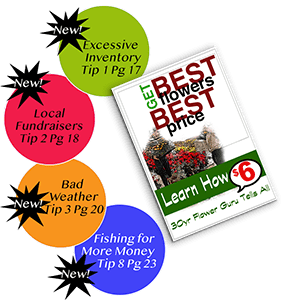 Bedding Plants For Less
Learn to pay only $2.00 to $8.00 for annual flower & gardening plants.
Get all 17 Tips!
Only $5.99
Buy eBook Using PayPal CLICK Button Below:
Copyright © 2020 by Market Smarts News