About
FLOWER DAY CANCELED 2020! - DETROIT EASTERN MARKET
GOODD NEWS 2020 – FLOWER DAY ALTERNATIVES
FLOWER DAY PLANS 2020! - MARKET SMARTS News
WHAT WILL EASTERN MARKET LOOK LIKE IN 2020?
ULTIMATE FLOWER BUYERS GUIDE


CORONAVIRUS COVID-19
Will Detroit Eastern Market Be Safe Enough?
EASTERN MARKET VIRUS
MARKET SMARTS News
Briefly
Less vendors will attend, orange ground markings for social distancing, reminder banners, and routing barriers for crowd control are planned to be added. Or, jump straight to the virus prevention list here...30 Top Best Practices
Read More Detroi Flower Day 2020 In One Sources
EASTERN MARKET FLOWER DAY CANCELED 17th 2020>
DETROIT 2020


SAD NEWS! May 8th
Just in and verified... Sad News... "Flower Day will not happen May 17th 2020." There will be some Saturday traffic this coming weekend, and there are previsions in the works for some alternative shopping, which might include:



GOOD NEWS! 3 DAYS! (May 24th, 31th & June 7th)
ALTERNATIVE NEW METHODS TO PURCHASE FLOWERS ARE IN DEVELOPMENT:

So there will be plenty of opportunity to purchase Eastern Market flowers from your favorite vendor.


Published May 8th
Below are some direct quotes from Eastern Market authorities and their social websites.

SOME ONLINE ORDERING IN THE WORKS (May 24th)

"Currently working to create an online ordering platform to launch on Sunday, May 24th where you can pre-order from our flower growers for pick-up at the market a few days later."
"The Facebook page will be hosting live stream shows spotlighting our flower growers starting May 31st - June 7th."
"We continue looking for ways to host safe in-person flower shopping in accordance with the current Stay Home, Stay Safe ordinances."
"Flowers are currently available for purchase in-person at our weekly Saturday Market from 6am-4pm! "
Information updated as received.
CONFIRMED SOURCES: It's been confusing getting conflicting information about Flower Day 2020. This website will clear things up.

1 - From Click on Detroit
How Detroit's Eastern Market is adjusting to safely welcome customers" –includes video interview
2 - Eastern Market Twitter Feed
As we adjust, here are four changes for our Saturday Market starting this week... READ ON – direct from source
3- Eastern Market .ORG Facebook Discussion
Eastern Market Alternatives to Flower Day" –includes lots of viewer comments
4 - Map of for Current Curbside Sales (will update as informed) 3- Eastern Market .ORG Facebook Discussion
Scheduled for May 12, 2020" –Route layout

WHAT WILL EASTERN MARKET LOOK LIKE 2020?
A great Farmer's Market article published in the AP Corey williams might provide us some answers.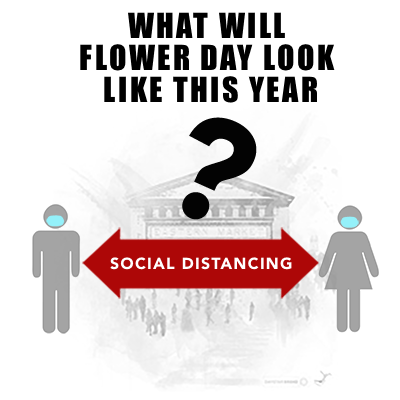 2020 Flower Day May 17th hasn't been given the green light as of this writing and no wonder, because Eastern Market is the largest flower day related venue in the United States, with hundreds of thousands of potential shoppers, this is no small task to be taken lightly. Amidst government lockdowns, shutdowns, and restrictions, state, local and Eastern Market Partnership coordinating to provide the best & safest shopping solutions.
CORONAVIRUS EASTERN MARKET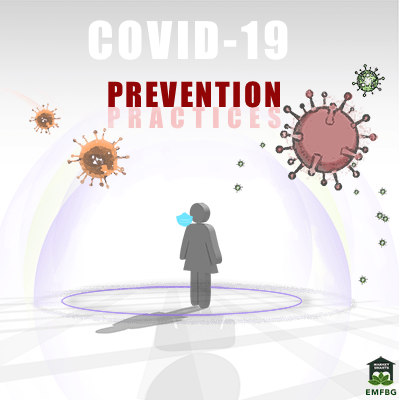 Many anxious Hopeful Flower Day consumers have serious questions regarding the safety of the market due to Covid-19 outbreak this year. A great article published in the New York Times highlighting about other farmer markets scattered around the US might provide us a glimpse of what our own 2020 Flower Day Eastern Market might look like. READ ON... New York Times "Farmers Markets Scaling Down With Eye on Safety Due to Virus"

A COMPREHENSIVE COLLECTION
VIRUS PREVENTION PRACTICES I collected & pulled information off the web from creditable sources: All the flower shopping tips gathered and aggregated in one place to help you perform the best safe garden related shopping during the 2020 pandemic. Remember TO DISINFECT!
TOP 30 VIRUS PREVENTION PRACTICES

Every Thing You Need To Know About Virus Prevention
Updated latest best virus prevention practices here... – regularly updated

Copyright © 2017 Flower Day Eastern Market, All rights reserved. - For Terms of Use or Link-to Permission