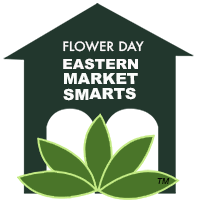 Best Coronavirus Prevention Practices
About
VIRUS, SAFE SHOPPING TIPS
How To Reduce Contamination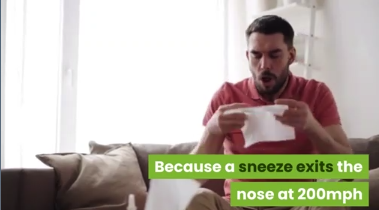 CORONAVIRUS EASTERN MARKET

EASTERN MARKET VIRUS PREVENTION
MARKET SMARTS News
Briefly
There are many proven ways and methods to prevent the spread or contamination from Covid-19 virus.

A Complete Progressive List Below - Constalntly Updated


30 VIRUS PREVENTION TIPS
VIRUS PREVENTION PRACTICES Collected & pulled information off the web from creditable sources: All the flower shopping tips gathered and aggregated in one place to help you perform the best safe garden related shopping during the 2020 pandemic. Remember TO DAILY DISINFECT!
VIRUS QUICK FACTS
Masks are just a precautions–studies show that a mask can't stop the spread of any virus.
Virus Fact - virus sizes are millions time smaller than cloth fabric.
Viruses go airborne with a sneeze, and can stick to clothing 20ft distance.
VIRUS LIST OF PREVENTION STEPS
0 - keep your distance–forget 6 feet, try 20ft & further–a sneeze exist the nose at 200mph
1 - wear masks (but remember, it will only block large saliva droplets, not small airborne particles
2 - wear gloves - money & product handling
3 - alcohol spray bottle–sanitize auto interior driving area
4 - light bleach spray car trunk
5 - cardboard to protect trunk fabric
6 - safely spray as many items as safely permissible
7 - store products outside for a couple of days
8 - setup secondary disinfecting in laundry utility rooms
9 - shop very early as possible eastern market is open at 4am
CHEMICAL SANITATION
10 - sanitizers & wipe down everything regularly
11 - sanitize home entry areas
12 - sanitize mail
13 - sanitize mail box interior (spray with bleach)
14 - sanitize car after shopping
15 - immediately, after shopping remove all cloths
16 - disinfect–wash all cloths
17 - remove shoes, leave outside door
18 - bleach clean kitchen after shopping
UV LIGHT SANITATION
19 - 3W ultraviolet light wand–wave over all groceries and bags
20 - 500w ultraviolet light in utility room–kill all viruses in area
21 - 500w ultraviolet furnace light–whole house virus killer
FARMERS MARKET TIPS
22 - visit the Eastern Market early in the mornings around 3-4am when crowd density is extremely light–down to about 4 persons per SHED which provides a good 40-60 feet of safe space distancing
23 - frequent hand washing
24 - cover coughs and sneezes
25 - Also, I would NOT plan to walk the market as usual. I would park my car close to where I plan to buy, go straight to the vendor and back to my vehicle. Get in and out.
REDUCING POTENTIAL VIRUS CONTACT
26 - pickup vs in store shopping greatly reduces virus transfer contact.
27 - drive-thru vs in store, greatly reduces virus transfer contact
28 - keep your distance-sneeze particles can travel further than 20 feet
29 - Use Q-Tips to punch in credit card numbers if required
30 - Use Q-Tips to punch in pin numbers when required i.e. gas pump
PERSONAL HYGINE
31 - wash hands at least 20 seconds.
32 - use rubbing alcohol for wipe-downs
33 - cover nose when sneezing
34 - avoid shaking hands
EVEN IF THE MARKET IS OFFICIALLY OPEN, SHOP SAFE
Opening the Eastern Market is still under debated by all authorities: EMP, City, SOM in considerations regarding all Stay-at-Home & Emergency Orders from Michigan's Governor. However, due to the spread of the CoronaVirus with less than 1% of Americans have been tested–that represents a potential deadly high risk gamble. Statistically, 20 percent of all Michiganders can have the virus and are Asymptomatic carriers–not showing any symptoms. All states follow this statistical pattern, referred to as a "test-positivity rate". Therefore, I would plan to avoid any large public gathering areas and only:
1) Visit the Eastern Market early in the mornings around 2-4am crowd density is extremely low–just a mere scattering of shoppers per SHED which provides a good safe space distancing.
2) Also, DO NOT plan to walk the market as usual. Rather, park the car close to where you plan to buy–park anywhere that early. Go straight to the vendor and back to your vehicle. "Get in and out!"
3) Think about money handling: wear gloves OR try to pay without receiving change.
How Detroit's Eastern Market is adjusting to safely welcome customers"
Copyright © 2017 Flower Day Eastern Market, All rights reserved. For Terms of Use or Link-to Permission